Lips & Skin Care before Makeup
From centuries women have taken care of themselves to look more and more beautiful, in those times modern makeup was not available and even the technology and techniques were nowhere to be seen, they were yet to get invented but still through long, tedious methods women have always taken care of their skin and body, without the modern day appliances they use to reach out to natural resources for ex: they use to crush fruits and apply on their lips to get their lip color thank god in modern world we have lipstick. In those days they use to fill steam as they knew the real beauty is not in the application of artificial things but from within. The outer application of artificial things only expands it.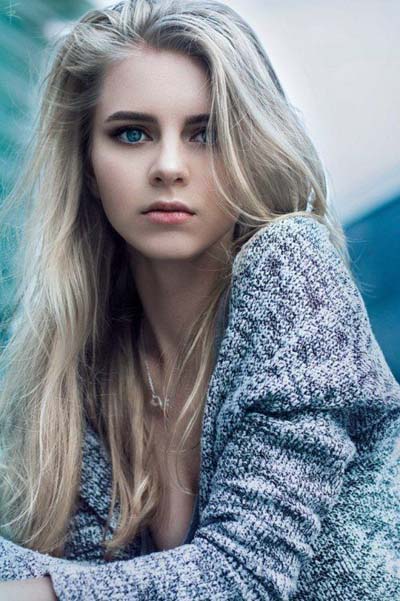 Before application of makeup there are many things you have to take care of so that your makeup doesn't look crack or layered, for this you need to take care of your skin, under eye circles and the softness of your lips. Now in order to take care of your skin you must first identify with your skin type. Depending on that you need to form a daily care routine like CTC (cleanse, tone and moisturize). Now there are basically three types of skin. 1) Normal to oily skin 2) normal to dry skin and finally 3) combination skin .products for the first two types are easily available and they normally suit as they say. But the third skin type may be a little tricky as this skin type is highly sensitive so no matter that you are choosing a sensitive skin product still you may get redness or blemish , so you need to try out those products on the inside of your hand beneath your palm and then you are ready to go!! For your daily skin care routine.
If you do not have that soft texture of your lips then however costly and good branded lip stick you apply it will not look nice and the skin will start peeling off giving off a very bad look. This has happened with everyone one time or the other so one must take care of lips on a daily bases. There are also special products available for lip care the most common are chap sticks or lip balms which are available in nude shades or even bright orange, purple, pink ,cinnamon brown and many flavors. But very few are aware that there are also scrubs specially made for lips which are different than the ones you use over your face. These are very mild and by using them you can get rid of the dead skin and make your lips natural pink and then apply any lip balm of your choice.
There are certain ways in which you can apply lip color to your lips:
If your lips have cracked layer then first thing to do is to apply a lip balm to make them soft. Better if you exfoliate your lips a day prior and apply lip balm throughout the day to give softness to them. This will make your lips texture look smooth and the lipstick will stay for a longer duration.
Applying lip liner:
If you choose to apply liner choose a color of your liner close to your lip shade. Start applying the liner after sharpening it, trace your lips actual line .if you want to get a fuller look you may also trace it outside your lips shape and then fill it in inwards.
Applying lipstick/lip gloss:
There is wide range of varieties available when it comes to lipstick. Some are glossy, some are matte. Colors also range from nude to even neon colors. Nowadays color crayons are flooding the market. You can choose to wear a nude shade if you are planning to keep it very casual and you do not want everyone to notice it much. In the afternoon you may choose pastel shades and keep it light so in the sunlight it will look just perfect and it will complete any look you are carrying be it denim or traditional wear.
If you are going to an evening party or late night discotheques you may choose shades or red, bright red or dark red both will look good and you can give a dramatic finish by applying a transparent gloss or a shiny one.
Finish off with the makeup spray:
Now the final step before stepping out of the house is to check your makeup in the mirror, if you feel it is caked up or cracks at some places it is layered take cotton and remove the extra makeup and if needed touch up. Spray it 3 to 4 times on your face to set your makeup and voila!! Now your makeup will stay longer!!
Now get salon like manicure-pedicure at home!!
Apart from your face the two things that people often notice about you is your hands and feet. No matter how well you look-you have that perfect makeup on and the expensive branded clothes but if your hands and feet are not good looking it will spoil your complete look. By doing manicure-pedicure at home you can save a lot of money spent in salon every month and you can do it at home whenever you want. There are a few things you need to gather first before a DIY manicure-pedicure.
So here goes the list:
Nail polish remover
Cotton
Nail clippers and nail buffers
Cuticle pusher
Cuticle remover
Cuticle oil
Nail filer
Flavored sugar scrub
Moisturizer
Nail paint (base coat, top coat and the main color)
Now, the first step to your DIY manicure is:
Remove nail polish with a nail polish remover:
Here you can choose between whether you want to use an acetone based nail polish remover or a non – acetone based nail polish remover. Those you don't have much idea about the difference is that non-acetone  based nail polish remover is gentle then the other but it stays for a longer duration as you need to rub more to remove that nail polish while acetone based nail polish remover is harsh then the other but it stays for a longer duration on nails.
Now after removing nail paint you should file them properly so that they do not break and if they are not smooth they make also create irritation when touched on skin. Give them a proper shape with a crystal filer. You can file them to be round or square edged or you may also go creative to your heart's desire.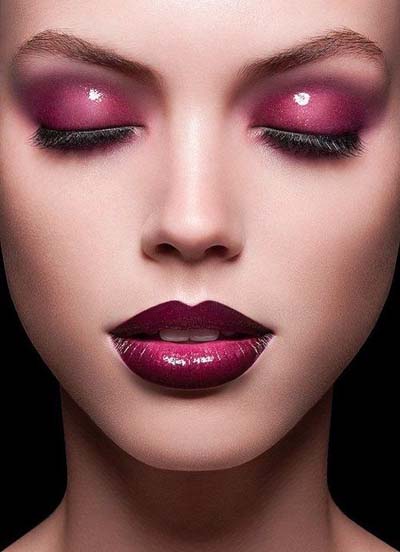 Soaking hands in warm water:
This is best of all parts here you get to soak your hands in warm water and relax .Add a little shampoo or  body wash to it to remove dirt from your nails. You can soak your hands in this for around 3-4 minutes but be alert and don't soak it more as it damages the skin and deprives if of moisture if overdone.
This step is important before you remove your cuticles as they get soaked in warm water and then can be easily removed.
Applying cuticle cream/removing extra cuticle:
After soaking your hands apply small amount of cuticle cream and massage to make that thick skin softer. Now with the help of cuticle pusher you can push your skin so that dead skin can be removed. Now with the help of cuticle remover remove the cuticle from the edges of your nail do not try to forcefully remove extra skin otherwise it may affect your nail growth.
Now moisturize your nails properly to hydrate your skin.
Now choose a color to apply your base coat and after sometime finish it with the final coat.
For pedicure you will need same things which I have listed above.
Remove any nail paint that you might have on your nails to avoid overlapping of colors which looks bad at the end.
Now second step is to soak your feet in form water, the skin of hand and feet are different in a way that feet get in touch with the surface every now and then and its harder than skin of hands.
So after soaking you must use a special stone called pumice stone to scrub off your dead skin at your heel area and under your toes. Do not scrub it very hard otherwise it may damage your skin.
Also some women use a "cheese grater" type of tool to scrub their feet as they want to remove hard skin but do not use such things as it in turn hardens your skin more in order to protect the soft tissues. It can also cause fungal infections.
Now remove your feet from the hot water tub and clean it properly with a towel.
Apply a lotion on your feel to moisturize them and to hydrate them.
Now apply a base coat of a transparent color nail polish as a protection for your toes, then let it dry for few seconds.
Now choose a color of your choice and apply it on the base coat. With a stick remove any extra color that may have spread out of your nails. Apply a second coat if you want your color to have an opaque effect. If you want a translucent effect then one coat is enough.
You may also decorate your nails with various nail art designs available in market.
Beginner's Skin care Tips: Do's and Don's
There are tons of products available in the market and as a beginner you may get confused and actually awestruck by seeing products displayed in a beauty shop or a salon, your mind gets blank and you cannot even think of which products to choose. All the products have such nice packaging and catchy tag lines that you feel them themselves as products, are in a beauty competition and you feel as each and every products is calling and attracting you towards them.
According to skin type, heir type, ingredients which are natural extracts and artificial there are so many products having same ingredients and near to same prices; you just don't know which to choose from. So here are some tips which you can use as a beginner.
1# identifying with your skin type:
There are four skin types and products are made in accordance with them, the first thing as a beginner you must identify with your skin type:
Oily skin: looks oily, greasy and may have break-outs or acne due to oil.
Normal skin: it looks clear than other skin types, have occasional acne breakout. It's not too oily or dry but a perfect combination of both.
Dry skin: you can see this skin type looks rough and tensed, looks crackled and needs intense moisturize.
Combination skin: usually T- zone is oily which make up for forehead and nose. Dry on cheek bones and recurring acnes may also be the problem for this skin type.
2# selecting a product for your skin care:
As a beginner when you identify with your skin type first and foremost thing is to choose a product which have all the right ingredients for your skin type.
Today the makeup and skin care market is filled with so many "organic" and "natural" product but they may not be what they say. So choose wisely reading the contents.
Also whichever product which you choose to use apply it first on the back of your ear or inside of your palm to check whether it reacts with your skin or not and then only apply on your face or other sensitive areas of your skin.
3# eating a balanced diet:
No matter how many costly products you apply on your skin the beauty and shine of your skin mainly depends on the food you eat. So, the healthier your food habits are the healthy and glowing your skin will be. So if you want a good, clear skin avoid eating deep fried foods, food items made from white flour.
4# choosing a branded product:
As a beginner do not go by only the packaging of the products as they are very attractive and promising but they may not deliver the promised results. You can ask your friend to suggest the product she trusts otherwise there are also online reviews available online which can help you in choosing a product.
Choose a branded product that way at least it won't damage your skin due to cheap ingredients in them. Add one product at a time in your collection so that your skin adjusts to it, try it at the back of your ear or at your wrist before apply on the face to check for any irritation or inflammation.
There are various products available like cleanser ,toner ,moisturizer , eye mask, eye cream, wrinkle free creams etc. but you should begin with daily care routine which works for everyone and that's a given like CTM (cleanser, toner, moisturizer).
The brief introduction about these products is given below:
Cleanser:
After a whole day outside in sun and dust and other pollutants your skin pores gets clogged with it and if your skin is not properly cleansed then there are breakouts on your face. Basically, cleanser cleanses your pores from deep within and make your skin clear and free of dust.
Some famous cleansers are O3+, Olay, Neutrogena (oil free acne), Clean & Clear, Biotique, Lotus, Lakme, and VLCC. You can choose any of your choice.
Toner:
The main purpose of the toner is to bring back your skin pores to normal size after cleansing as your pores are bigger after you cleanse it and that may lead to even more dirt entering your skin so toner is a must after cleanser.
Some good quality toners are Vedic line, 03+, Lotus, Lakme, Neutrogena, VLCC, Lotus, Biotique, Kaya, Himalaya and Clean & Clear. These are very good brands to choose a toner from. Take a little amount of cotton and dip it in toner and gently dab it on your skin after cleanser.
Moisturizer:
After cleansing and toning your skin needs moisture so you may complete your daily care routine with moisturizer .some good brands are VLCC, O3+, Vedic Line, Lotus etc.