Simple 9 Steps to get Even Skin tone at Home
The very first step to take care in your mind while applying makeup is your skin type whether it is a combination skin (oily in the T-section covering your nose and head and dry on cheeks) or its s normal skin or oily skin .because depending on your skin type you have to choose your makeup. There are also lots of brands available in the market ,a wide variety of cosmetics from which you can use such as LAKME, COLORESSENCE, VLCC, BIOTIQUE, SHAHNAZ HUSAIN, HIMALAYA HERBALS, ELLE 18, FOREST ESSENTIALS, REVLON, MATTE and many more.
Make-up is a term which means to get a different and better look. Now a-days it has become very essential to apply makeup to look presentable whether you are working in a corporate world or you own your own business either way it is very essential to present yourself in front of others in a presentable way which improves your personality. There are few steps which you can follow: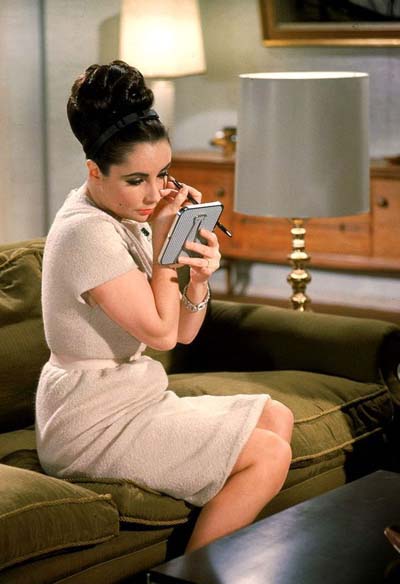 Start fresh
Apply primer to your skin
Applying foundation
Applying concealer
Fixing your foundation by setting powder
Apply highlighter
Contouring
Applying blusher
Filling in your eyebrows
Step 1: Start fresh
Remove any old makeup which you may have carried on your face from the day before you might have slept in that kajal, liner or foundation and forgot to remove it before going to sleep. If you do not clean this and apply makeup on that face without cleaning the makeup will look layered and it will not look natural and it may also affect your skin it can block your pores and your skin cannot breathe through night and your skin can look blemished  and wrinkled.
So the first step to a good makeup is to clean your face properly with a good quality cleanser or baby oil. You can also cleanse with cleansing milk or if you do not have access to any of it you can use a cotton dipped with rose water which will leave your skin soft.
Cleansing has many benefits on your skin it not only cleanses your skin it open ups your pores and removes dead skin and bacteria from it. You can rinse your skin with cold water which makes your skin look fresh and breathing. Now according to your skin type apply moisturizer according to your skin type no matter what your skin type is whether its oil based or oil free moisturizer.
Step 2: Apply primer to your skin
Choose a good quality primer and apply it evenly on your face, if it's a good quality primer you will require only a small quality spread it with your fingers ,the main use of using a primer is to enhance your makeup look and to increase its stay on your skin. So this step is very necessary as you do not want your makeup to smudge or partly get off from your skin due to sweating or any activity. So whatever you do, please do not skip this step.
Step 3: Applying foundation
There are usually three types of foundation liquid, powder and cream foundation .you can choose any one from the three and you can apply it in the same way .use a good quality foundation brush to apply foundation on your entire face, or you can also use damp sponge or your fingers but it may create breakouts afterwards. Keep in mind to choose a proper shade of foundation because if it is the darker or the lighter than your skin tone than you won't get a nature look also don't forget to apply it on your earlobes and neckline.
Step 4: Applying concealer
If your skin is normal than there is no need to apply concealer but if you have uneven skin tone and dark circles then you have to use concealer  to cover up more darker areas like under the eyes, chin jaw line and above your lips. There are many shades available for concealing your blemishes and dark areas you can also choose to use two shades at a time for your skin but blend it properly so that your skin does not look uneven.
Step 5: Fixing your foundation by setting powder
This step is optional but if you want a long lasting makeup without any crease appearing while wearing it to any function or party you must not skip this step. This is most necessary if you are using liquid foundation to remove that extra shine which it gives to your face. Use loose powder and spread it on your face using a round brush and remove extra powder afterwards.
Step 6: Apply highlighter
After getting even toned skin by following this steps your skin looks very flat so now you need to create shadows and you need to give that depth to your skin to look normal and brighter so you can use to apply highlighter over certain areas like cheekbones and the end of your eyes.
Step 7: Contouring
Contouring is opposite of highlighting, because highlighter highlights obviously as the name suggests but contouring gives the depth to your face and you may use it in the areas near your hair line if you want your forehead to look smaller it will help in hiding your large forehead. You may also apply it near jaw line to make your face look younger. For giving a little bit of dramatic effect choose the color darker than your actual skin and at the end you can also use bronzer and apply with a bronzer brush on cheekbones specially to give the much required effect.
Step 8: Applying blusher
Apply a blusher on your cheekbones to bring that slight pink hint to your cheeks when you smile. Use a round big brush to apply and take care that you do not choose a dark shade which gives away that you are wearing a heavy makeup just keep it to minimum and dab off to remove extra blush.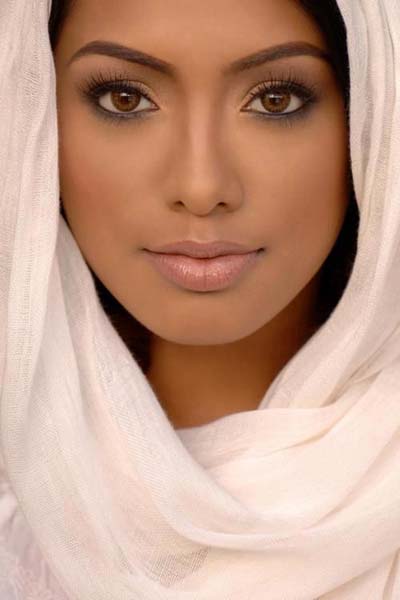 Step 9: Filling in your eyebrows
Now you can totally avoid this step depending on your eyebrow type if your eyebrows are sparse then you can use a pencil or powdered eyebrow filler. Start filling them in with the edges and inside with light strokes if you are using a pencil. Here the trick is to choose the color because if you will choose the black color which you normally use for eye liner it will look embossed on your skin making everything flat so you must choose a shade of brown usually that suits all and it also looks natural with your skin tone.
Now you can start adding your favorite eye shades and lip shades to your faces step wise:
Step 1: Applying and eye shadow primer
This is an optional step which you can skip, but if you want your eye shadow to stay for a longer period and you do not want it to wear away or become light do not skip this step apply a good quality primer evenly with your fingers on your eyelids blend it properly taking only a little product so that it will not give that layered effect finally you can finish it with a setting powder now your eyelids are ready for the eye shadow application.
Step 2: Application of eye shadow
The first way to apply an eye shadow is to use a single color start from the center of your eyelid and spread outwards. But you may also use more than one color. Choose your main color and apply it starting from the center but do not go beyond your eyebrows unless you want a very dramatic look. Now if you have a pale skin then choose a nude or golden or tones of cream color to apply it in a C-section applying near your eye brow this will cover 3rd section of your eye makeup.
You may also use more than two colors and also there are variety of colors available to choose from like glossy, matte, bridal collection which has mostly golden dark green, dark blue silver etc. So no matter how many color you choose do not forget to blend them together properly so that they do not form harsh line.
Step 3: Application of an eye liner
You can choose from a variety of liners like gel eyeliner, pencil liner, cream or liquid liner depending on the look you want if you want a smudged look you should go for pencil liners and if you wish to go for a perfect smooth touch choose a liquid liner. The main purpose of applying the liner is that it gives a sense of fullness to your eyes .you can apply a thick line or thin line just above your eye lashes to make them look fuller.
You can also give them different shapes at the end like you can make them winged or simply extent them to give them the older times look. Some people also apply it on the lower lash but I do not recommend it unless you want a more dramatic look.
Step 4: Application of mascara
The final step in completing your eye makeup is your mascara, there are types of mascaras to choose from depending on the eyelashes you have. Depending or your eye lashes thick or thin choose a mascara which gives length or choose a volumizing mascara. The trick to apply mascara is to apply with upward stroke and start applying from inner part of your eye and make sure to apply it in two coats. This will finish your complete eye makeup.