For once we can have enough dresses, but Heels??? – A big No. Women are so fond of all kind of foot ware but Heels are our most favorite, and every woman reading this will agree with me on this. We can never have enough pair of Heels and we tend to buy them whenever we are attracted to one hanging on wooden blocks in showrooms. But little do we know that there are a lot many types of Heels and there are a million ways they can be clubbed and styled with other accessories and clothing.  If you are one such woman here you can find out more about them, so that you have all the information the next time you buy them.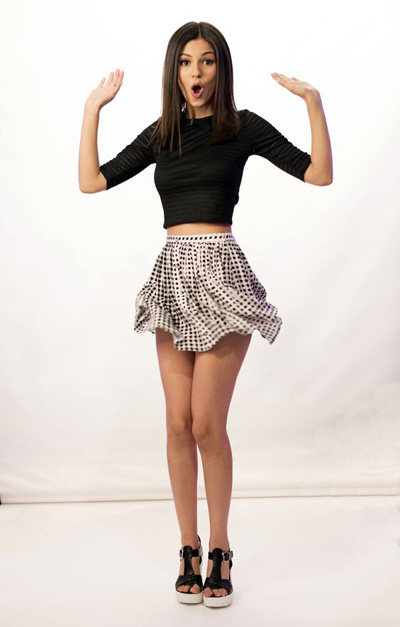 Here's Beginner's guide to all Types of Heels
Peep Toes
They are named peep toes, as in this type of Heels there is an opening at the front. Higher the Heel, the hotter it looks. Peep toes are having high length and so they are the sexiest of heels. They change the look of the one wearing them!
Club them with: They look nice with short dresses or long dresses with a side slit, you can also wear them with ankle length trousers. Wear them with basically anything that is body hugging.
Do not forget to accessorize your look with bracelets and bold nail paint.
Wedge Heels
Wedges are my personal favorite.  They are especially for those who admire Heels a lot but are not comfortable to carry 6 – inch stilettos as they are hard to balance. Wedges are designed in such a fashion that they give length but unlike other heels here the weight is distributed throughout for a comfortable and confident walk.
You can now wear them now with style and without the need of balancing them.
Club them with – they go well will all kinds of clothes. So, whom you are waiting for grab any dress and wear your wedges and your perfect look is ready.
Cone Heels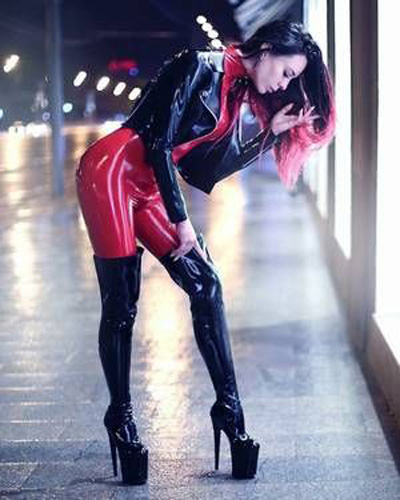 Just as the name suggests, they are wider at the top and get narrower down the end. They just look like a shape of a cone. They are available in heels of all lengths and also in flats.
Club them with – They look awesome with floral skirts and dresses and anything that is knee length.
They are every girls dream; they are typically 4 – 6 inch elevated from the ground level. They are having a pointed heel and for starters it seems impossible to balance and walk in them. They come in thousands of designs to choose from and they look smoking hot in your feet. You can practice to walk in them before you wear them at a party.
Club them with:
They like wedges are versatile and can go with any random outfit from your collection. You can wear the nude stilettos to work with formal wear or shimmery stilettos to party. Pastel shades go very well with short dresses and for a summer day look.
Platform Heels
As a beginner you might get confused between a wedged heel and platform heels, but to create balance and to add more comfort to walk around, they are thicker at the front end.
Club them with – Wear them with body hugging or fitted short dresses.

Cut out Heels
Cut out heels are very popular and are trending the fashion market, they give you a very neat and stylish look revealing only part of your feet. As the name suggests they are cut out in various designs and shapes and look sexy when carried with a black short A – line dress.
Club them with – For a last minute party plan always keep a pair of Cut out Heels to give you a party look.
Sling Back Heels
If you are a fan of Heels and elevated look but you are not comfortable with the stilettos, you can opt for Sling Back Heels. They come with a back strap which supports and balances your feet and enhances you experience with sling backs.
Club them with: you can club them with any dress, denim, formals or any attire of your choice.
French Heels
They are good for pulling off the vintage look. They are very similar to spool heels but have curves. They were the most famous in Old days so they are best while going to a vintage themed party.
Club them with: Club them with flowing floral dresses to get the perfect vintage look.
Kitten Heels
Kitten heels are perfect for you, if you choose comfort over sexy heels. They are not super thin and elevated to 6 – inches like others, but they have less length just about to give you a little elevation.
Club them with: They look nice with a roughed up jeans or professional outfits.
Pumps
They look very similar to stilettos but they are only 3 – 4 inch tall unlike stilettos having 6 inch length. They also have a rear sitting more on the floor then stilettos.
Club them with: They look great with all kinds of outfit. You can complete a party, casual or formal look depending on the outfit that you choose.
Oxfords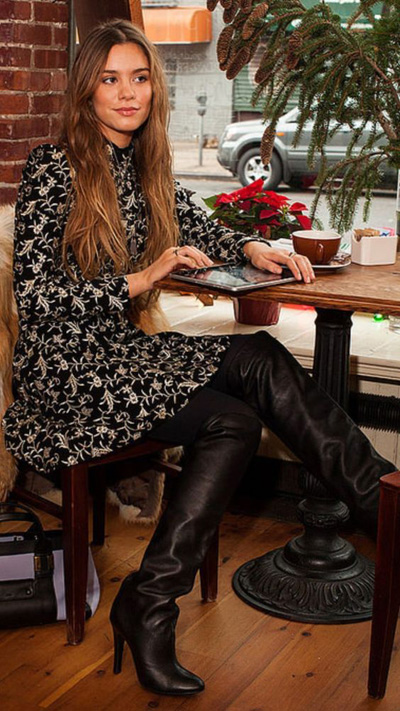 They remind me of "The Victorian era". They look like elevated shoes with closed front. They were famous in old days and were worn with frocks and hand gloves.
Club them with: to get the Victorian look they can be club with long dress, hand gloves and a fashionable hat, they also go well with over sized jeans.
Chunky Heels
They are bulky and form a solid base, if you are a Heels freak and love to try new Heels you can opt for these types of Heels. They are very easy to walk with.
Club them with: these are a little tricky to match an outfit with, as they are thick keep your outfit simple and don't pair them with party wear.
Comma Heels
A comma heel is a devil's wear, their heels are shaped like comma in or comma out hence the name. They are now every celebs hot favorite on red carpets and at high profile parties. They are not as high as 6 inch.
Club them with: Wear them at holiday parties or Christmas parties and stand out.
Spool heels
They form the hourglass at the bottom, wider at front and rear and narrow in the middle. After wedges they are the second best to try on if you are new to heels and figuring out how to balance yourself while having them on.
Club them with: They can be included in your day to day wear and office outfits.
Espadrille Heels
They look very similar to cut out heels and also have trips to tie around your feel. They are famous for quite some time now and are very comfortable the bottom is made up of natural fiber and the upper part of clothe or leather.
Club them with: after a long day going to a club wearing heels can be uncomfortable wearing will be your perfect choice.
Fantasy Heels
If katy perry is your style icon then you ought to have at least one pair of these, they are amazingly outrageous and with a pair of fantasy heels you can make yourself free.
Club them with: wear a dress that match with your fantasy heels and let your look do all the talking and spread your charm.
17. Ankle Strap Heels
Are you the one who like the feeling of a secured foot ware with straps, Ankle strap heels are for you, they are just perfect to walk with and  they gives you the feeling of security.
Club them with: they go well with Denims, formal trousers and dresses.
Cork High Heels
Are you the one who loves heels but have sensitive feet? Cork high heels are your solution. They are made up of such a material which takes pressure away from your feel so that you can easily walk In your foot ware.
Club them with: Depending on your cork high design you can club them with any of your western clothes.
Mules
They follow the shape of your feet perfectly and are well designed, they are available in varieties and are generally open near the soles.
Club them with: Combine your mules with any chic outfit or casual but cool look of denim jackets.
Corset Heels
They are a perfect version to define the corset style. Just like the corset tops they are also closed at the rear and are well designed.
Club them with: you can wear them with well fitted dresses and ankle length trousers.
Ankle Booties
For your winter fashion you need something that covers up your feet and at the same times gives a stylish look. Ankle booties are your gateway they are ankle length for winter protection and heels with boots makes you look stylish.
Club them with: they look best in black and skin color and add style to your outfit.
High Heeled Boots
Wearing high heels makes you look sexier and nothing completes your party look then high heels does. If you are the one who can wear them comfortably nothing should stop you.
Club them with: Wear them with tights or fitted denims so that the concentration will be on your hot feet.
Now as a fashionista, you have the idea about the types of heels, how and where to wear them according to the occasion.