Makeup and beauty market has the number of brands and products one cannot even imagine to count. And as a beginner you stand in the beauty shop standing in awe of the products lined up feeling like an alien and at the same time impressed with their looks. But all the products do not necessarily suit every person.
Today Make up industry today is worth billion dollars; make up not only camouflages ones flaws but it also enhances ones looks to be ready for the click. Brands and specific color tones are the style statement now days and to carry a particular brand make-up is considered very high. It is very difficult to choose the right brand for your makeup as it depends on your skin type. Also, you need to choose a brand whose ingredients are either of good quality and organic and also that fits your budget.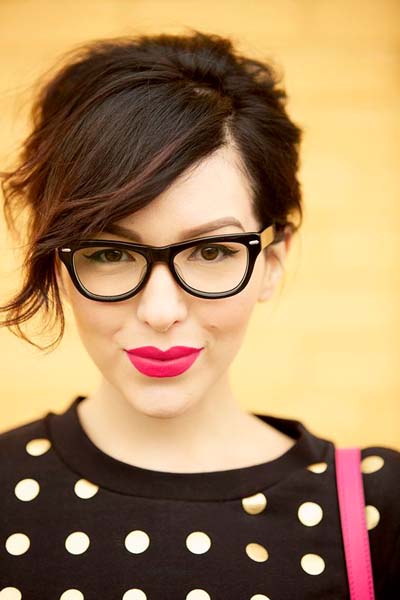 Here we are going to share some brands which are ranking top 10. Here goes the list.
M.A.C
Lakme
Loreal
Maybelline
Lotus
Clinique
NYX
Avon
Color bar
The body shop
All these brands have wide range of beauty products ranging from lip gloss, lip stick, night cream, anti-aging cream, eye cream, various masks for different skin and hair types, nail paints. For skin care range also they have face wash according to your skin type, scrub, cleanser, toner and moisturizer to name a few.
1.) M.A.C
M.A.C stands for make-up art cosmetics and it was started by two men in Canada, a make-up artist and a photographer as they were frustrated with the present availability of photo ready makeup they decide to invent their own cosmetics and started from a kitchen making their own products and selling them to the people directly form a salon. Soon with the mouth publicity they got famous and then officially they launched their brand in 1984.
They are not only commercial company but they also have many funds created for helping people. They raised fund for cancer in 1994.their products speak for themselves so they do not do any traditional marketing much. They have products ranging from various primers, compacts, toners, lip shades to various brushes and tools used in make-up .They also have special travel size packs. They are the most famous brand today. They started as a professional brand for salons but soon they became a household name when it comes to a make-up brand.
The best-sellers from M.A.C. are its
Lip-stick (warm vivid red)
Eye- shadow
Prep + prime transparent finishing powder
2.) Lakme
It is an Indian cosmetic brand by Hindustan Unilever founded in 1952. It was founded because Prime minister Nehru got concerned about the money spend on foreign cosmetics and requested TATA to manufacture them locally. Lakme is the household name in India among the upper and middle class both. Lakme products are not only great and has variety and quality but they are also pocket friendly. So every average woman can afford it.
They constantly add in new products and their products are also for all skin types.
Its most promising products right now are:
Lakme 9 to 5 matte lip color:
The whole range of lakme 9 to 5 collection is very good, but 9 to 5 matte lip colors are the cherry on that collection. They are a must try, there are various shades catering to Indian skin tones and I love them all.
Lakme absolute illuminating Blush shimmer brick
This is also one on the best products you should not miss to get that perfect blush, it's a hightlighter + blush.
Lakme 9 to 5 weightless mousse:
It's a type of foundation but it's just flawless, it's so creamy and lightweight and when applied you do not even know it's there and gives a perfect finish for everyday use.
Rest I will be discussing in my next articles so keep reading….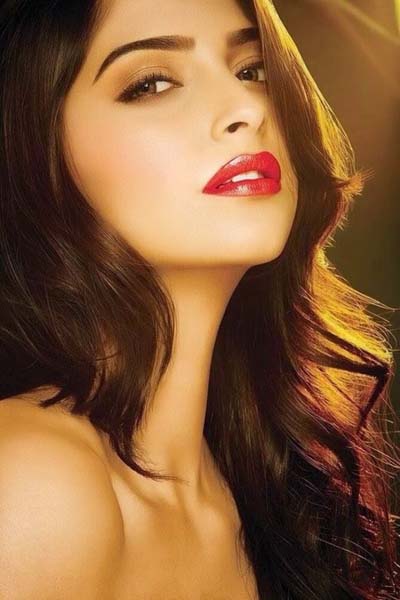 3.) Loreal Paris
Loreal is a French company started in 1909.Loreal is the largest company in make-up and skin care industry it specializes in skin and hair care and perfumes. It is very trusted in the market and is also considered the most ethical one, right now Deepika padukone is the brand ambassador for this brand. Many Indian faces has been the brand ambassadors before like Frieda pinto, Sonam Kapoor, Aishwariya Rai Bacchan, Katrina Kaif.
Its most promising and trending products right now are:
Loreal professional hair care range.
It has all the products for hair styling and hair care ranging from hair creams, serums and masks depending on your hair type.
Loreal volumizing lash paradise mascara
L'oreal Paris infallible 24h foundation:
This is most of the most famous products used by professional makeup artists. In my previous article we had discussed about the top 10 beauty brands and few products of L'Oreal, lakme and M.A.C. so let us continue here with other brand and their trending products.
4.) Maybelline Newyork
This is also a very famous new York based company founded by an 19 year old man, when he saw his sister was applying a combination of Vaseline and ash to make her eyebrows look thicker he got the idea and launched Mascara as its first official product. It is re-known for its unique and innovative products and are very famous for mascaras, eye liners and lip balms.
List of their trending products are:
Maybelline new York colossal volume express mascara:
It is one of the best mascaras ever produced. It gives volume to your eye lashes.
Maybelline New York lip balms:
They have taken the world by storm and got famous instantly. They come with eye catching colors very bright and vibrant colors like pink bloom, pink Lolita and flavors like raspberry, cherry, cinnamon etc are a must try.
Maybelline new York fit me matte + pore less foundation:
This is another great product from Maybelline which comes in many shades and it is very light weighted, so while carrying you do not feel like you are actually wearing it.
5.) Clinique
Do you have a hyper sensitive skin? And you want a product which is gentle on your skin Clinique is the right choice for you. It is the largest skin care company spread across 135 countries. Their products are 100% allergen free and do not have fragrance as many are allergic to smell even. One negative point is they are very costly and not everyone can afford to use it. But if you are confused for which product to use for your skin you can also get free consultation by experts at Clinique stores.
Best Clinique products trending right now are:
Clinique anti-blemish solutions liquid makeup:
Best for acne prone skin and covers up redness and any flaws on your skin.
Clinique Chubby Stick Intense Moisturizing Lip Color Balm:
They come in 10 different lip shades and provide excellent moisturizing to your lips.
Clinique Super Powder Double Face Powder:This is a powder+ foundation combination in a compact form.
Due to its super light property it does not clog your pores and gives perfect finish.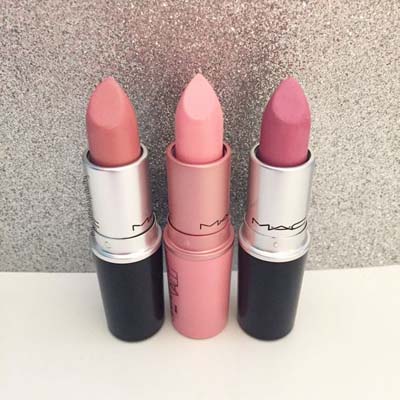 6.) Lotus
It is India's natural cosmetics company, it's products are a mix of ancient knowledge of ayurveda and 21st century techniques, output of which is fine herbal products by lotus which suits skin types and life style of India. They can be used for sensitive skin as they do not contain chemicals.
Here is the list of trending products from lotus herbals:
Lotus herbals daily multi – function sun block with SPF 70:
This is one of the best products from lotus which I have used it works as a moisturizer and as a sun screen which saves your skin from getting tan or spots and at the same times helps it to stay hydrated.
Lotus 3 in 1 Matte look daily sun block:
Now most sun screen provides sun protection obviously but some are oily and causes breakouts also if your skin is sensitive. This sunscreen is perfect for such skin as it provides sun block and doesn't not make your skin oily and gives it a matte look.
Lotus white glow oatmeal and yogurt skin brightening scrub.
It treats pigmentation and dullness, works very well with all skin types and gives you a brighter looking skin removing all dead cells.
7.) NYX:
It is named after a Greek goddess; it was found by 25 year old Toni ko in California, it has wide range of makeup essentials: foundations, lipsticks, eye liners and many more. Their products are of high quality and also affordable, its market spreads over 70 countries and it is now taken over by L'Oreal in $500 million.
Because of its high quality products and average price, it has become famous among many classes. The only problem with NYX is that it has so many varieties that you will find it difficult to choose the products. The trending products in NYX are
NYX Professional Makeup Soft Matte Lip Cream:
They are available in various shades and once you try this you stick to using this only, they have the best lip balms and provide moisturization for a longer duration.
NYX Professional Makeup Wonder Stick:
It is a great product at affordable price, and it works wonders for that even tone and contouring.
NYX Professional Makeup HD Photogenic Concealer:
It is a great concealer to conceal your dark under eye area and blemishes.
Shining from head to Toe – as women we always want to look you best all the time. Even though it is rightly said that "Beauty lies in the eyes of the beholder" but still while going to few places like office meetings, professional parties and social events you need to look presentable and at your best. So make – up and cosmetics have become an integral part of today's women. Today cosmetics and make-up industry has become the million dollar earning industry with lacs of beauty products, hair care and skin care products with a huge variety for each selective items like shampoos, serums, night creams, night care range etc with different natural and artificial contents like aloe-vera , lavender, tulsi ,neem etc.
Beauty shops are flooded with so many brands which include professional care products, organic content products and artificial products. They even now have the bifurcation of no animal harassment, so animal lovers can choose only those products. Today I will be analyzing three famous brands Avon, color bar and Body shop each one is special in its own way.
8.) Colorbar
Its India's one of the leading cosmetic brands launched in 2005. It's famous for its innovations and international quality products. It's spread across the globe having 65 exclusive stores. It is constantly growing and has established itself well in Middle East and Dubai. They have an array of great products for all: skin, nail, eyes and lips. They have also won many awards as their products are the best. Two of their products primer and nail paint have also won Femina beauty award. They are at these great heights because of the perfect blend of affordability, quality and international packaging.
Some of their products are best sellers they are:
Colorbar Perfect Match Primer:
This is one of the best primers available today comes in 30 ml package. It is an oil free primer suitable for all skin types and it masks uneven skin texture or blemishes if any.
Colorbar Deep matte lip crème:
These have a rare combination of matte but deep pigmentation and bright effect. It is ultra silky and has weightless texture. They are available in 10 different shades in 6 ml packaging. A must have for all the girls who love matte but want deep color which look bright on their lips.
Colorbar Stay the day finishing mist:
This is one of the most awesome products from colorbar, it works in two ways it works as a refreshing hydrator which makes you look fresh anytime anywhere and also as a toner. It comes in a 100 ml package.
 9.) Avon
Avon products Inc popularly known as Avon was founded in 1886, from then on it has a huge customer base. It is a multi-level marketing company selling cosmetics and products after Amway. It is also the fifth highest selling company in the make-up and beauty industry. They have a wide range of innovative products and luring fragrances. It also deals in skin care and beauty products, bath and body, jewelry and fashion.
Some of there products are highest grossing in the make-up industry.
Avon True Color Matte Lipstick:
The lipsticks and their shades plus product stay is best from avon. They are available in 25 satin shades and 15 shimmer shades. All the shades are best and color pigmentation is also good.
Skin So Soft Bonus-Size Original Bath Oil:
It is bath oil infused with jojoba extracts which makes your mind and body relax and you can enjoy luxury bath with this oil.
Avon Super Shock Max Waterproof Mascara:
Mascara from Avon makes your lashes look fuller and adds length to it. It is also weight less.
10.) The Body Shop
Body shop started in 1976 and it is spread across 66 countries. It truly believes in the love for nature as all their products are cruelty free and inspired by natural ingredients. They are not at all animal tested so now many people buy only body shop items. It is an amazing brand with amazing product range to choose from. They do not have any side effects on skin as they are chemical free. The best products which I like are their lip balms.
The body shop strawberry lip butter:
This lip butter is the best in market it is so soft and has a fragrance of real strawberry. It is so soft and buttery n your lips you feel like liking it.
The Body Shop Tea Tree Flawless BB Cream:
Again all their products are natural so they work very well with sensitive skin and for blemished and black spotted skin their flawless BB cream is the best it's completely oil free and gives you a clear complexion.