When it is burning summer, our skin also needs to be fed properly. Mint is herb, it has many benefits like it can be used to flavor the dishes all around the world and it is one of the common ingredients in cosmetic products. It mostly finds in moisturizers, cleansers, lip balms, and also in hair products. Mint not only claims to have "cooling effect" but it also have other benefits when it comes to skin care. Mint is very good antioxidant for your body. Regular usage of mint as food intake can be amazed you with the results.
Here by sharing some skin benefits of mint that you can use in various ways.
Benefits of Mint for Skin:
Mint can do wonder as it can be used with other ingredients to get the best out of Mint is loaded with vitamins A and C that is powerful source of antioxidants.
1) Treat acne
It helps to reducing the fungal and bacterial disease and minimizing the root cause of pimple. It contains vitamin A, which controls the secretion of oil and are useful for people having oily skin. It helps to eliminate the pimples while cleaning your pores.
2) Britten your skin complex
One can get refreshing and soothing skin by using mint on their face. It not only gives you the relaxation but it also lighten the blemishes on your face. It leaves your skin looking bright and refreshed after each treatment.
3) Hydrates your skin
Mint locks moisture in your skin by tightening your open pores. That makes your skin look soften and reduces the dry and itchy skin.
4) Fight against the blackheads
Blackheads form when oil and dirt settle together into your open pores. Mint cleans your pores and tighten them. It not only helps to get rid of blackheads but also stops from reoccurring.
5) Tones your skin
Mint not only cleans your skin but also tones it. The ingredient removes dirt and eliminates the open pores and refines them to leave you with smoother and soften skin.
6) Anti-aging
Hydrated and nourished skin makes your skin look younger. Mint boost the blood circulation that delays the formation of fine lines and wrinkles.
7) Britten, lighten your skin and eliminates acne marks
Mint contains salicylic acid that removes the dead skin cells and also ensures the new ones are healthy. That lighten scars on the face and make your look fresh and healthy.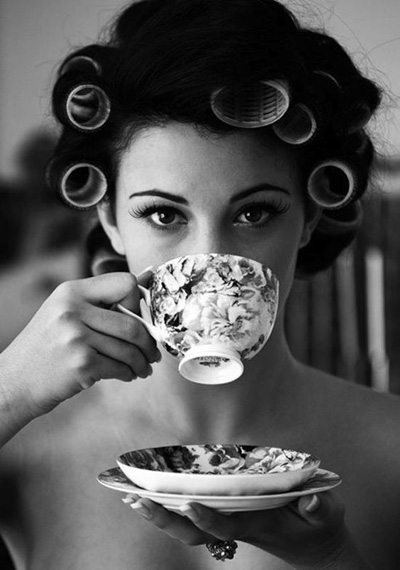 8) Fight against the dark circle
The antioxidant contained in mint heals your skin and revitalize it. The skin under eye is very delicate area through damaged area. The antioxidant removes the damage by neutralizing free radicals.
The usage of Mint for your skin care
Mint has many benefits when it comes to health. Let's look at the different ways you can include mint in your skin care routine.
1) Combination of mint with rose water for blemish free skin
Mint works well on removing the scars, pimple and acne on your skin. Mixing it with rose water helps you to tone the skin. It lighten your skin and removes the blemishes from the skin.
Method
Crushed mint or boiled mint water mixed with rose water can be applied with cotton on the cleaned face. Leave it for 10-15 minutes and wash your face and pat dry. For the best results, it can be applied every day.
2) Mint Leaves for Skin Toning
As earlier said, mint can be used as skin toner. Regular usage of the application will leave your skin clean, healthy and infection free.
Method
Take a bowl of water, add 15 -20 mint leaves. Boil it for 10-15 minutes. Mix it well. Let it cool down to the room temperature. Transfer it to the spray bottle. Use that as toner to spray on your face and neck area 3 times a day. You can also use it as night cream before you go to sleep. You can also sponge it with cotton on your face.
3) Mint with cucumber and honey for skin whitening
Honey helps to lighten a sun tan, and blemishes as it has bleaching properties. It also fight against the skin pigmentation and leaves your face with lighter complexion. Cucumber hydrates and it has soothing properties that calms inflammations.
Method
Grind the cucumber till it gets smooth mixture. Mix honey and mint in to it and apply it as face mask. Leave it on your face for 15-20 minutes. Then rinse your face with cool water. For the best result apply it for 1 or 2 times a week.
4) Mint with banana for glowing skin
Banana has source of vitamin A, B, C and E. It also has enough amount of potassium, zinc and amino acid that are needed for the hydrated skin. It not only smooths your skin but repairs the damaged skin, prevent the acne and marks on the skin.
Method
Grid banana with 10 to 12 mint leaves together till it gets a good mixture. Apply to face and neck area and leave it for 30 minutes. Wash your face with cold water.
5) Mint and Lemon face pack for acne
Mint leaves has salicylic acid that treats and prevents acne. Lemon juice has mild bleaching properties and also has vitamin C that helps to heal the skin.
Method
Mint leaves 10 or 12 grid it properly with lemon juice. Apply on acne and acne scars. Leave it for 15 minutes. For the best result, apply it once a day.
6) Mint and oatmeal face pack for skin exfoliation
Adding different ingredients with mint has many benefits and instantly it improves your skin to another level. Like oats, help you to get rid of harmful toxins and impurities from your skin. By adding lemon drops and mint into it leaves you bright and refreshed skin.
Method:
Take two tablespoon of oat meal powder, 12-14 mint leaves and few drops of lemon water. Grind it till it gets good mixture. Apply it to the face and neck area, gently massage clockwise and leave it for 20-25 minutes. Wash it with warm water and let it dry. Advisable to use it once or twice a week for the effective results.
7) Mint and multani mitti face pack for skin whitening
Multani mitti is cure for acne and it works amazing on oily skin. It removes the excess oil and dirt from the skin. It works excellent by mixing it with mint leaves. As a result, you will feel your skin look refresh and also eliminates the acne on your skin. Sun tanning can also be cured and your skin look few shades lighter by using it regularly.
Method:
In bowl, take crushed mint leaves. Add 1 tablespoon multani mitti. Make it smooth paste. Apply the paste on face and leave it for 30 35 minutes. You can also add mixture of tomato juice along with multani mitti.
Wash face with warm water and pat dry. Do not forget to apply moisturizer after that as multani mitti dry out the skin. For the best result apply the treatment twice a week.
8) Combination of mint and gram flour for anti-aging
Mint fights for anti-aging, dark spots, fine lines, wrinkles. Gram flour helps in tightening the skin and reduce the wrinkles and fine lines. It eliminates blemishes from the skin and give your skin a naturally radiant look.
Method
Take 2 tablespoon gram flour, add few drops of lemon and 10 -12 mint leaves. Grind it properly. Make the paste and apply it on the clean face and let it dry for the 15 minutes. Wash it with warm water. Apply it 2 – 3 times a week for the best result.
9) Mint, honey and yogurt face pack for skin moisturizers
Yogurt can be used to moisturize your skin. Mixing with honey and mint, help you to get lighter skin tone. It helps to get rid of free radicals and pimples from your skin.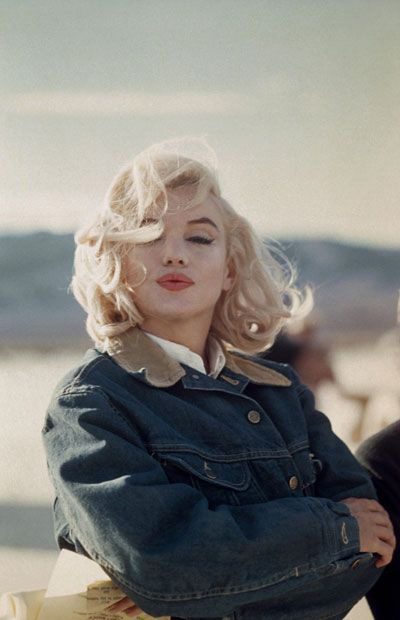 Method
Take crushed mint leaves, add 1 tablespoon fresh yogurt and 1 tablespoon honey and make a paste. Apply the paste on face and neck, massage it for 10 – 15 minutes. Leave the mast for next 10-15 minutes. Repeat the process at least once a week for the moisturized healthy skin.
10) Mint leaves and cream mask for skin lightening
Mint with any moisturizers cream can give best result during the winters. It not only moisture your skin but also leaves your skin few shades lighter, brighter and healthy.
Method
Take mint leave paste along with good quality moisturize cream. Mix it well to make a thick paste. Clean your face properly with face wash and pat dry. Apply the pack on the face, massage it clockwise 15- 20 minutes. Wash it with warm water. Repeat the process daily before you sleep. You will get to see the best marked improvement in your skin complexion.
Other Usage of Mint to improve your skin and heath
• Mint can be chewed directly for the better effects.
• Mint can be added in drinking water on regular basis has many health benefits. It detoxifies your body.
• Regular usage of mint in your food intake reduces your excess weight from your body and also helps in weight maintenance.
• Mint can be added to butter milk and yogurt and make it as regular drink.
• Mint water (Phudina pani) mixed with green chili, garlic, coriander, cumin seeds by adding salt as per requirement. Make habit of drinking half glass of the water every day to improve your digestion system. It makes your skin looking healthy and refreshed. It improves your digestion.