Tired of wearing Solids? Need change or want to look trendy but classy? Go for the animal prints. These are timeless, all time wear, that never goes outdated. Now you can create your own happiness by wearing kinds of animal prints. Like Iman says, "Leopard prints never lose their spots or station in fashion." Animal prints are most exotic of prints, simply classy and an unequaled way to say who you are without having speak.
Cool ways to wear Animal Prints
Fashion is what you buy and style is how you wear it. Here are some tips for you how you can style it to look more attractive and voguish than ever. You will be stunned to see how these fine-looking leopard, tiger, snake, zebra prints can go flawlessly by just opting individually or with some solids.
Leopard Prints
Leopard prints are today's new color. You can opt it in different styles. Leopard prints tops can be carried well with leggings. Get long one piece leopard print wear for the parties where you want to get noticed. Leopard print jackets in leather wear will amaze you with great casual look by wearing it with solid tees and black bottom wears. Even Leopard prints bottom leggings you can wear with solid color tees and cover it with jacket to look amazing.
Use leopard prints as flyspeck accent and grab an attention to your waist. Get Leopard print belt and wear it with simple white- dress. It will simply look fashionable and elegant.
Leopard print scarf
Scarves that you can wear on any of the informal wear to enhance your look. Go for solid bold color tees and skirt or legging bottoms. Tie Leopard print scarf around the neck. It will give perfect casual and formal look. You can add on leather black jacket for the extraordinary sensing. Complete your look by adding on black leather formal or semi-formal foot wear.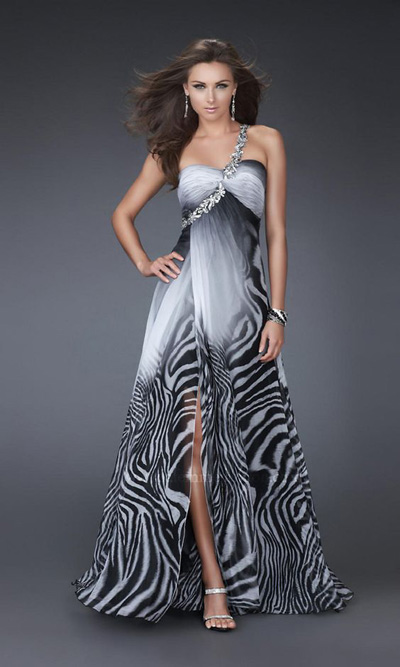 Tiger Prints
Welcome to the Jungle! Appealing Tiger Prints look will surprise you by adding on simple accessories. Wear Tiger prints differently this year and kill your look. Rather opting for something skin tight or slutty. Go with some silty flowy dress that properly fit from the up and layered from the waist.  Simple, light adorable jewellery will enhance your look. Stripe semi heel or flat black foot wear will complete your look.
Bold Tiger print Sunglasses women's new stylish wild fashion eye-wear. A unique way to carry your endearing animal print as little as frame in your shades. Add little bit of funkiness and uniqueness to your look by wearing sexiest eyewear from William Morris London. The brownish shade from William Morris London WS9122, soft, funny and ultra-modern looking shades will not only protects your eyes from the heavy sun rays but also suits on any face shape.
Zebra print
Zebra stripes are trending! Black and white stripes, zebra prints are new vogue in era. Among the collection of tops, sandals, hair accessories, silky slip dresses are been replaced with amazing zebra prints. It not only look appealing but swish that you can wear at any time anyplace. The pattern itself is very much bewitching. Simple zebra print shirt can be opted with black bottoms can be worn casually or formally. Zebra print one piece dress can be worn with light hand and ear accessories, naked neck and simple flat or semi heel foot wear is enough to grab the attention in crowd.
Zebra foot wear
Tired of wearing same foot wear? Need a change from routine wears? Go for animal print foot-wears. Zebra print foot wears can be attired with casual or semi-formal wear. Though you have to be careful while choosing print. Complete your casual look by adding on flat animal printed Bellies. It looks sophisticated and stylish at the same time.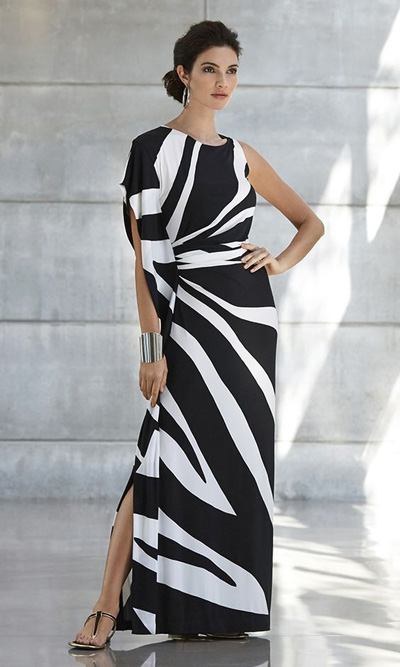 Zebra Print Purse or hand bang
If you are a fan of animal prints, it would be great idea to get a zebra print handbag. Make sure you go for good branded one. Leather Zebra print Hobo handbag from Dooney & Bourke is best prime to go for. It is excellent way to look classy, rich, and stylish and it is one of the comfortable, spacious bag you will ever get.
Things to remember when choosing animal prints.
You have to be comfortable and confident with the animal prints you are buying. If you are not sure about wearing animal prints, you can go for simple small animal prints like belts, hair accessories, shoes etc.
Do not wear more than one animal print at a time.
Try to buy good quality branded animal wear stuff.
Avoid mixing too many colors in one look. Make it simple by wearing black with any of the animal prints.
Make sure you do not overlap the accessories. Keep it simple. Use minimum hand and ear accessories. You can skip wearing neck accessories sometimes.