Everyone has their way of carrying themselves. That what makes them look different than others. Like Coco Chanel says, "I don't do FASHION, I am FASHION."  Coco Chanel has brought the fashion industry to the level. "Fashion is another accessory for someone with great style." , There are many ways to get it done correctly even though, If you opt for beautiful trendy summer dress with comfortable shoes or loose breezy looks.
White boots, long tees and plunging necklines were become trend in 2017. However the Hollywood fashion industry would never make anyone bored. As 2018 has offered variety of styles and giving a much needed innovative ideas to our closet!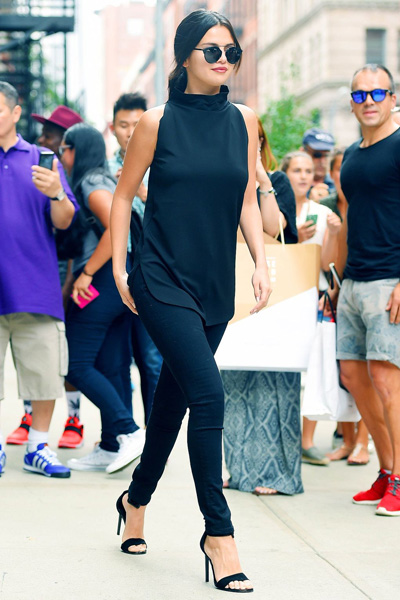 Some of the Hollywood celebrities' trends can be your real style inspiration who have it nailed!! Fashion icons personal style says a lot about them! People always excited to know about what they wear, shop and manage their style by organizing their wardrobe. However it is completely depend on the individual liking and behavior.
There are mainly five fashion personas, casual, trendy, classic, dramatic and romantic. However each personality can be blended of more than one persona.
Here are some Hollywood fashion icons that have nailed the fashion industry!
Angelina Jolie
She can be described as classic fashion persona as she is a lady with elegant, class and conservative. She carries herself with minimalistic appeal and crisp details with charmingly embraces the traditional fashion. She prefers to go with Neutral shades with pleasing appearance, structured silhouettes and crisp finishes describes her flow less look. Complementing accessories with minimal bling helps to keep ensemble intact.
Rihanna – Trendy Fashion Persona
She is one of the most stylist icon of Hollywood industry. People who are addicted to the fashion industry, who are the trendy lovers, she is the one to adore for her style quotient. She always keeps her fans happy by showing them perfectly eclectic charm. Does not matter whether it is air port arrival, or a concert !
Distressed denims, rompers, edgy fashion apparels are Rihanna's look ! Combinations of junk accessories, animal printed scarves complete her look!!
Hillary Duff
She can a real casual persona for the time ! She ensembles trend and convenience so well that would make a one envy about what she is ! Easy to wear functionality highlight her closet. She is an icon of word simplicity!! Messy hair and comfortable shoes enhance her real beauty!
Taylor Swift
She is perfectly said romantic fashion persona. She always ensures of being well turned out in the limelight, is at the highest chart for romantic dressing. Pleasant hues, and Pastel shades add an ethereal touch to her personality. Soft drapers, ruffled details, Rococo prints, Baroque highlight the lady like charm of her closet.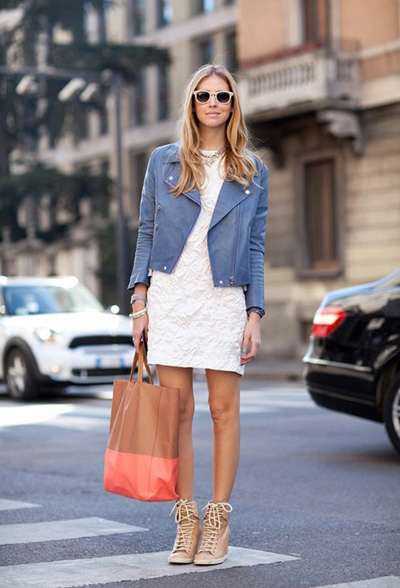 Dita Von Teese
She carries herself like dramatic fashion persona. She wears the style in most unique way by intimidating and intriguing!! She wears fashion by her own way rather inspired!! She is individualistic ensemble and famous about her donning vintage appearance. Body Clinging silhouettes, highly structured garments accentuate her wardrobe. Statement jewelry and complementing make up look is sure to be talked about!
Let's have Glance at the other celebs summer fashion trends!!
Gigi jazzed, how she dressed up with shirt and jeans added with some leopard print heeled boots completes her look!
Elle Fanning was captured in the town wearing a simple strapless white summer gown!! She not just looking stunning but she has another example of simplicity!
Gigi Hadid found wearing beautiful loose fitting clothes to set in her cool, in the dashing hot summer!
Hailey Baldwin spotted wearing Denim cut off and bomber jacket in LA. She nailed the look by showing mirrored sunglasses!
Diane Kruger got to see in most curvy cocktail attire with heels in New York.
Alica vikander imbued summer wear in her short length skirt with simple black tee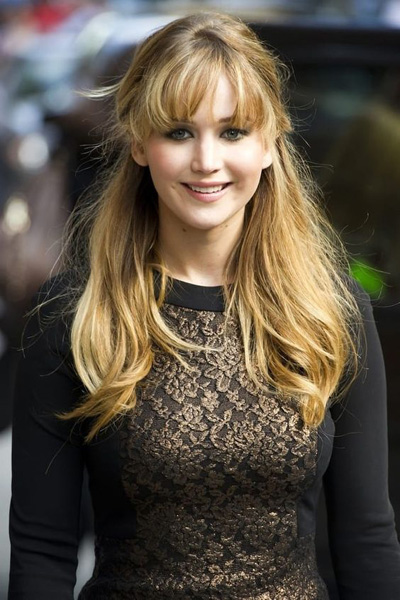 and wearing flats.
Caroline Issa shows her best professional look by wearing short-sleeved blazer, cropped trousers, bright yellow blouse. Heeled bold black shoes complete her look!!
Jessica hart reveals the secret how you can wear bold colors in hot summer and still manage to look summery. We love to see her in pinstriped ensemble. The darker formal bad and black shoes complete her look in summer.
Amber Heard spotted wearing summer print stable by wearing polka dots for her zimmermann dress. The nude heels perfectly matched with her dress gives most trendy attractive look.
Black in summer!! Why not? 1 Selena Gomez's hot summer look inspires us to wear dark colors in most elegant way. The dark black sun glasses and shade of lipstick makes her look most adorable and classy!!